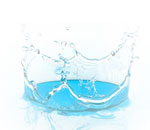 Lesanto was incorporated in the Year 1987 by group of highly skilled technocrats from our Healthcare Industry

who came together to realize their dream of providing service to the mankind. Since last over 2 decades, Lesanto has been pioneer in the field of variety of specialty medicines internationally exported, as well as indigenously manufactured, and making them accessible to people at affordable prices.

Lesanto Laboratories has grown tremendously from being a small manufacturing unit with limited marketing activities to being a reputed company with its Manufacturing Plant certified as WHO-GMP compliant and its Marketing spread across 5 different states with a strong & dedicated field force.

Today Lesanto's principal business is that of Ethical Pharmaceutical Marketing as well as Pharmaceutical Contract (Toll) manufacturing, wherein it has established a name of its own and carved out an identity for itself. Lesanto's remarkable growth and image is a result of the constant endeavors of its Management who with its innovative ideas, continuous efforts, dedication and commitment to work has inspired its employees to share its vision of providing


"Quality Healthcare Products at Reasonable Prices".



Lesanto is a professionally managed organization built on the strong pillars of Ethical Business Practices, Creativity, Integrity and Excellence in delivery of high quality products.

At Lesanto Laboratories, we emphasize not only on delivering quality products to our end customers within scheduled time lines, but also equally on providing regular customer service and support.

In order to meet the unique and dynamic needs of each client, Lesanto has evolved into a highly flexible and adaptable organization. Constant innovations ensure that high ethical norms are been followed in every area of operation.

Transparency in all operations is an important facet of our philosophy.
Our aim is to be an integrated pharmaceutical company with a commitment to manufacture and marketing of pharmaceutical products. With this target in mind, the company places a premium on promoting new concepts and individual inspiration from all sources - external and internal.